Alvis TA21 Drophead Coupe – 1951
This 1951 Alvis TA21 Drophead Coupe can be categorised as a good looking & strong driver. Not a concourse untouchable specimen but a driver that is ready to go out on classic adventures in style. This convertible is one of only 302 every produced by "Alvis Car & engineering Company LTD" factory in Coventry UK. The company existed from 1919 to 1967 and not only produced civilian cars but also manufactured racing cars, aircraft engines, armoured military vehicles etc.
So, you will understand that with all that engineering knowledge they were able to produce a fine automobile. The body of the drop head coupe was made in cooperation with in in those days leading coachbuilder "Tickford".
This example still beautifully performs 72 years later which is a testament to their craft.
The bodywork styled along classical, pre-war lines is in very good condition.
The tin sheet metal shows the correct fitments, and the "Regency Red" paint is very presentable.
The nice chrome work completes the beautiful exterior picture.
The vinyl convertible top with a glass rear window, is in good condition and fits nicely all around.
The very original interior beautifully matches the exterior.
The in red leather upholstered seats have just the right patina which ads to the overall charm.
The woodwork of the Dashboard looks great, and the "Smiths" instruments all function as they should.
When you are driving this great convertible, it is clear that this is a well-maintained specimen.
The 6-cylinder 3.0 Litre engine is surprisingly frisky, and the manual gearbox goes smoothly through the gears once you get the hang of it.
So, we can conclude that this Alvis provides a very agreeable experience.
In 1951 the TA21 was summed up by Autocar magazine as appealing to "discerning owners who appreciate quality and good handling as well as mere performance".
I believe this statement still holds today.
This Alvis has Dutch paperwork which makes it easy to register in any Eu country.
---
Call 0031623679846 for more information.
We ship to any location in the world. Ask our partner FreightHammer for a free shipping quote!


Wir sprechen Deutsch, We speak English, Nous parlons Français, Wij spreken Nederlands.
Details
Price

€

34.900
Kilometers
n/a
Color
Red
Registration
Dutch
Transmission
Manual
Body
Convertible
Drive Type
Rear
Engine
6 cylinder in-line 3.0L
Specifications
| | |
| --- | --- |
| Year | 1951 |
| Make | Alvis |
| Model | TA 21 |
| Seats | 5 |
| Doors | 4 |
| Drive Type | Rear |
| Transmission Type | Manual |
| Fuel Type | Gasoline |
| Engine Displacement (cc) | 2993 |
| Engine Displacement (ci) | 183 |
| Engine Location | Front |
| Engine Type | in-line |
| Engine (l) | 3.0 |
| Engine Cylinders | 6 |
| Engine Max Power (HP) | 93 |
| Engine Max Power (kW) | 69 |
| Engine Max Power (PS) | 94 |
| Engine Max Power RPM | 4000 |
| Engine Max Torque (NM) | 204 |
| Engine Max Torque (Lb-Ft) | 150 |
| Engine Max Torque (kgf-m) | 21 |
| Engine Max Torque RPM | 2000 |
| Country | United Kingdom |
n/a
Manual
6 cylinder in-line 3.0L
Listing Location: Leerlooierstraat 5, 4871 EN Etten-Leur, Netherlands
Contact Details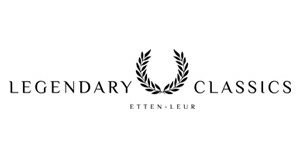 Leerlooierstraat 5, 4871 EN Etten-Leur, Netherlands
https://legendaryclassics.com
+31 6 23679846