Buick Super 8 Special Indy Racer – 1929
Buick Super 8 Special, year 1929.
Colour crème white combined with a burgundy interior.
Look what we have here!
A magnificent racer built on a 1929 Buick 45 chassis fitted with a 'straight-eight Buick Fireball 5.3 Litre (320 Ci) engine!
The rebuilt engine features two Edelbrock downdraught carburettors and a custom-made exhaust manifold. Power (approx. 165 BHP) is transmitted to the rear wheels via a three-speed manual gearbox with floor shifter.
This special machine features a custom built 1920s/30s style two-seater racing body with a mightily long bonnet and an aerodynamic tail.
A stupendous detail is the shark head above the grille, a detail in style with the period American racing scene.
The hand painted decorations and logos are magnificently crafted and add strongly to the racy look. The burgundy red interior is too plush for a 1930's racer which would have been stripped down to a spartan minimum. The padded interior of this Buick Special is a delight when driving on the open road where a touch of comfort makes all the difference.
The view over the well-equipped dashboard and the long bonnet is fantastic, and the Perspex windscreen is very effective in keeping wind and bugs away! The automobile is fitted with front, rear, indicator, and brake lamps and a Dutch (EU) registration; this automobile is road legal.
The driving experience is rough, thrilling, and very satisfying. A monster machine from which the faint of heart should stay away as far as possible!
---
Details
Price

€

89.500
Kilometers
n/a
Color
Creme
Transmission
Manual
Body
Roadster
Drive Type
Rear
Engine
8 cylinder in-line 5.3L
Specifications
| | |
| --- | --- |
| Year | 1929 |
| Make | Buick |
| Model | Super |
| Seats | 2 |
| Drive Type | Rear |
| Transmission Type | Manual |
| Fuel Type | Gasoline |
| Engine Displacement (cc) | 5300 |
| Engine Displacement (ci) | 320 |
| Engine Location | Front |
| Engine Type | in-line |
| Engine (l) | 5.3 |
| Engine Cylinders | 8 |
| Engine Max Power (HP) | 165 |
| Country | United States |
n/a
Manual
8 cylinder in-line 5.3L
Listing Location: Bonnetstraat 33, 6718 XN Ede, Netherlands
Contact Details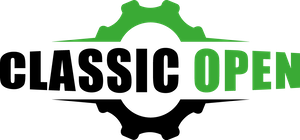 Bonnetstraat 33, 6718 XN Ede, Netherlands
https://en.classicopen.eu
+31 26 4429937