Jaguar XK8 V8 Convertible – 1999
Jaguar XK8 Convertible, year 1999. Colour dark blue metallic combined with a pale beige leather interior, beige carpet, dark blue hood, and a beige hood cover.
This gorgeous XK8 convertible has driven 130.000 kilometres form new. The car was well serviced and maintained over the years, and the car is in a very good condition! The last owner has cherished this impressive V8 beauty since 2009.
The owner has decided to move on, so this delightful machine is available to be enjoyed by another enthusiast. This Jaguar XK8 is in a very original condition showing only light signs of previous use.
The paintwork is very good, and the beige interior is very clean for its 24 years!
The 4 Litre V8 engine runs and sounds perfectly, and the 5-speed automatic gearbox shifts decidedly and smoothly.
The Jaguar XK8 convertible is an ideal luxury sports car to enjoy the good things in life with. Summer evening outings, weekend trips, and longer trans-Europe road-trips can be enjoyed to the fullest!
---
Details
Vehicle
Cabriolet
Price

€

19.750
Kilometers
130,000 km
Color
Blue
Registration
Dutch
Transmission
Automatic
Body
Convertible
Drive Type
Rear
Engine
8 cylinder V 4.0L
Specifications
| | |
| --- | --- |
| Year | 1999 |
| Make | Jaguar |
| Model | XK |
| Vehicle | Cabriolet |
| Seats | 4 |
| Doors | 2 |
| Drive Type | Rear |
| Transmission Type | Automatic |
| Fuel Type | Gasoline |
| Engine Displacement (cc) | 3996 |
| Engine Displacement (ci) | 244 |
| Engine Location | Front |
| Engine Type | V |
| Engine (l) | 4.0 |
| Engine Cylinders | 8 |
| Engine Max Power (HP) | 290 |
| Engine Max Power (kW) | 216 |
| Engine Max Power (PS) | 294 |
| Engine Max Power RPM | 6100 |
| Engine Max Torque (NM) | 393 |
| Engine Max Torque (Lb-Ft) | 290 |
| Engine Max Torque (kgf-m) | 40 |
| Engine Max Torque RPM | 4250 |
| Country | United Kingdom |
130,000 km
Automatic
8 cylinder V 4.0L
Listing Location: Bonnetstraat 33, 6718 XN Ede, Netherlands
Contact Details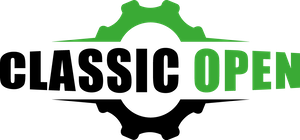 Bonnetstraat 33, 6718 XN Ede, Netherlands
https://en.classicopen.eu
+31 26 4429937