Mercedes-Benz 280 SL – 1969
A Bronze brown 280SL Pagoda!
This is an awesome Bronze brown metallic (ex. off White 050G) painted Mercedes-Benz 280SL Pagoda. It hit the roads in 1969. It has automatic transmission and comes with 2 Tops, Hardtop and Soft-top.
This really is a Pagoda with a super body, no rust and didn't have an accident ever. You'll see it has good paint, as well as its very nice chrome work with great fitting. Just check its chrome Fuelcap.
This 280SL has original floors underneath and even the factory welding spots are still visible.
It has Front bumper guards, Power steering, Disc brakes, Hardtop roof moldings, Chrome wheel opening moldings and White wall tires. Its interior has Airco, Center console, Headrests and Radio.
This Cabriolet is a great road companion.
Frame # 113044-12-011081 (280SL1498)
At Geevers Classic Cars we have Europe's finest Mercedes Benz classic collection and we are proud to have this Mercedes Benz 280SL in our collection.
---
Details
Prijs

€

63,950 Ref.: 2104
Kilometers
n/a
Kleur
Brown
Transmissie
Automatic
Carosserie
Cabrio
Aandrijving
Rear
Motor
6 cylinder in-line 2.8L
Specificaties
| | |
| --- | --- |
| Bouwjaar | 1971 |
| Merk | Mercedes-Benz |
| Model | 280 SL |
| Zitplaatsen | 2 |
| Deuren | 2 |
| Aandrijving | Rear |
| Transmission Type | Automatic |
| Fuel Type | Gasoline |
| Cilinderinhoud (ccm) | 2778 |
| Cilinderinhoud (cui) | 170 |
| Motor Locatie | Front |
| Engine Type | in-line |
| Engine (l) | 2.8 |
| Aantal Cilinders | 6 |
| Land | Germany |
n/a
Automatic
6 cylinder in-line 2.8L
Listing Location: Van Kuppenveldweg 8, 5721 TB Asten, Netherlands
Dealer Details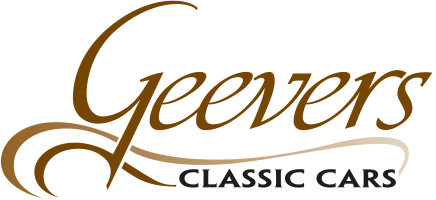 Van Kuppenveldweg 8, 5721 TB Asten, Netherlands
https://www.geevers.nl
+31 493 440020