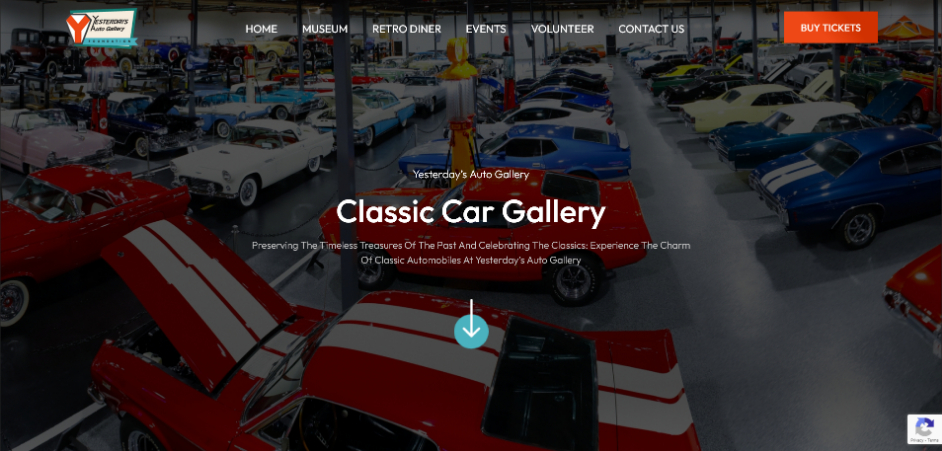 Yesterday's Auto Gallery
Maybe it was the car that roared as you went on your first date or brought home your new baby. Perhaps a certain classic car brought father and son together in a project that created cherished memories through frustration, laughter and proud accomplishments.
The wind in your face and hair... The sensation of speed... And remember the family vacations? And, of course, all the pictures we took with our cars in our embrace. As adults, we have a passion for the "vehicles of our lives," the stories that they remind us of, and the music that we hear when we see certain automobiles. Indeed, automobiles are woven into the tapestry of our lives, reminding us of simpler pleasures.
Welcome to Canada's largest Classic Car Museum. We opened officially in July 2021 and, after closing briefly due to covid restrictions, reopened in April 2022. The museum, private collection and the founder of the Foundation is Glen Stenabaugh. He is a resident of Sherwood Park Alberta and has owned and operated a number of businesses in the Edmonton area. Glen has been passionate about classic cars for many years. His goal with the Gallery is to be able to share that passion and have his collection available to view by anyone. Glen is also a very generous individual who has supported numerous nonprofits and charities over the years in Edmonton, Sherwood Park and Alberta.
There are over 100 classic cars on display on any given day. Our vehicles change periodically throughout the year, and we are constantly adding new vehicles.
Practical Information
Restaurant / Coffee Lounge
yes
Checked by Superclassics on
02/05/2023
Incorrect, or a museum missing?
We are always on the search for classic car museums to list on our website. Missing a museum, or found a mistake, please send us the details at info@superclassics.eu.