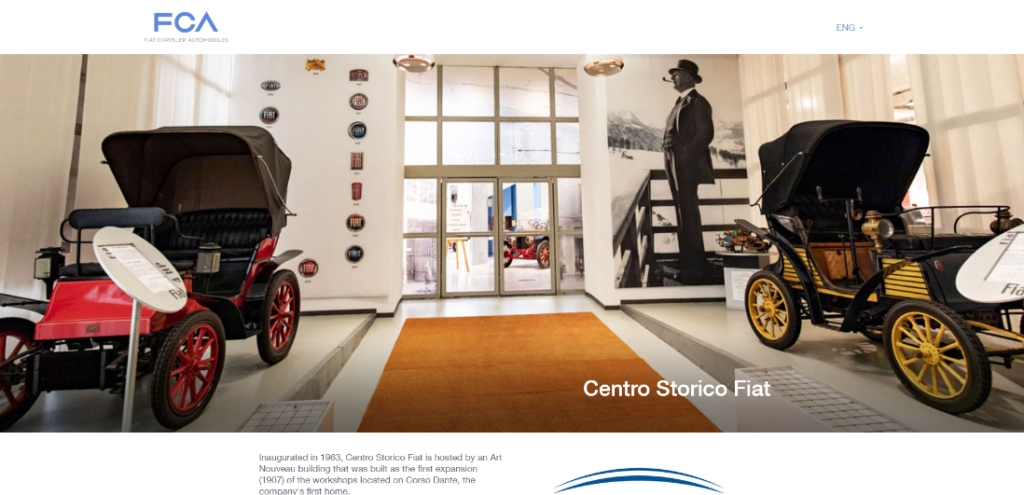 Centro Storico Fiat
The facility began to witness important moments in Fiat's history straight away: the first of these dates back to 4 May 1966, when in the building's central hall Vittorio Valletta, a key figure in the more than a century of history of the company founded by Senator Giovanni Agnelli, signed the agreement with the USSR that led to the construction of the Togliatti plant.
Centro Storico Fiat now hosts a collection of automobiles, mementos, models and advertising manifestos spanning the company's entire history: from its first vehicle, the 3½ Hp, to the impressive Mefistofele, which in 1924 beat the all-time world speed record. Then there are the first tractor, the Fiat 702 of 1919, the 18BL truck, which transported Italian troops in the First World War, the Littorina, a rail transportation leader beginning in the Thirties, and the G91 fighter, an aircraft designed by Giuseppe Gabrielli and later adopted by NATO.
Practical Information
Checked by Superclassics on
05/01/2022
Incorrect, or a museum missing?
We are always on the search for classic car museums to list on our website. Missing a museum, or found a mistake, please send us the details at info@superclassics.eu.