Musée de l'Aventure Peugeot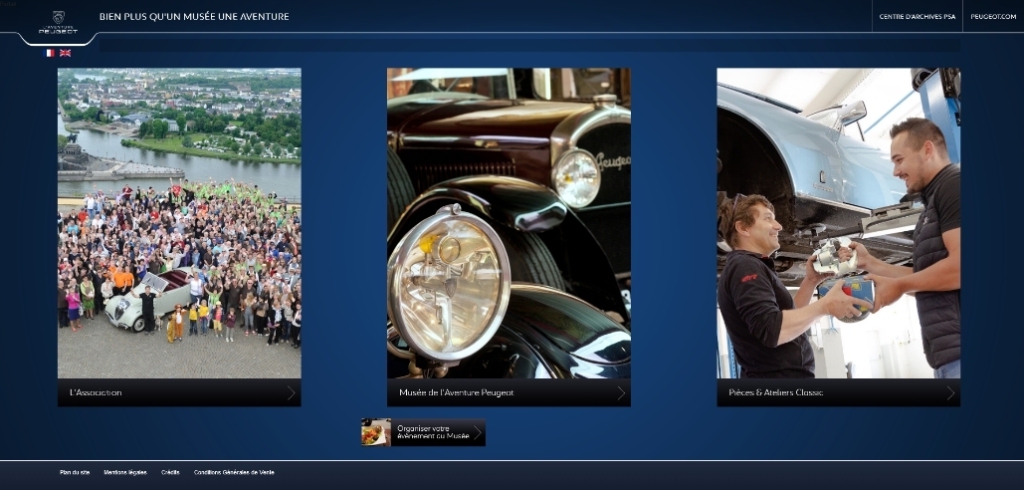 Musée de l'Aventure Peugeot
The Musée de l'Aventure Peugeot (Museum of the Peugeot Adventure) is a historical museum devoted to the Peugeot automobile business. The museum was founded by members of the Peugeot family, opening in 1988 across the road from the company's huge industrial site at Sochaux.
The first Peugeot automobiles emerged in 1891. The museum presents a global view of the evolution of the Automotive industry virtually from its beginning. Peugeot products with longer pedigrees including bicycles are also represented along with the company's long history as a manufacturer of domestic articles and tools.
The museum is planning to welcome 85,000 visitors in 2010 (2009: 75,000) including approximately 25% from outside France. In the longer term the museum is set up to welcome 90,000 – 100,000 visitors annually, a rate approximately 25% ahead of the 1.6 million visitors recorded in total between 1988 and 2008.
From Wikipedia, the free encyclopedia
Practical Information
Checked by Superclassics on
11/02/2022
Incorrect, or a museum missing?
We are always on the search for classic car museums to list on our website. Missing a museum, or found a mistake, please send us the details at info@superclassics.eu.