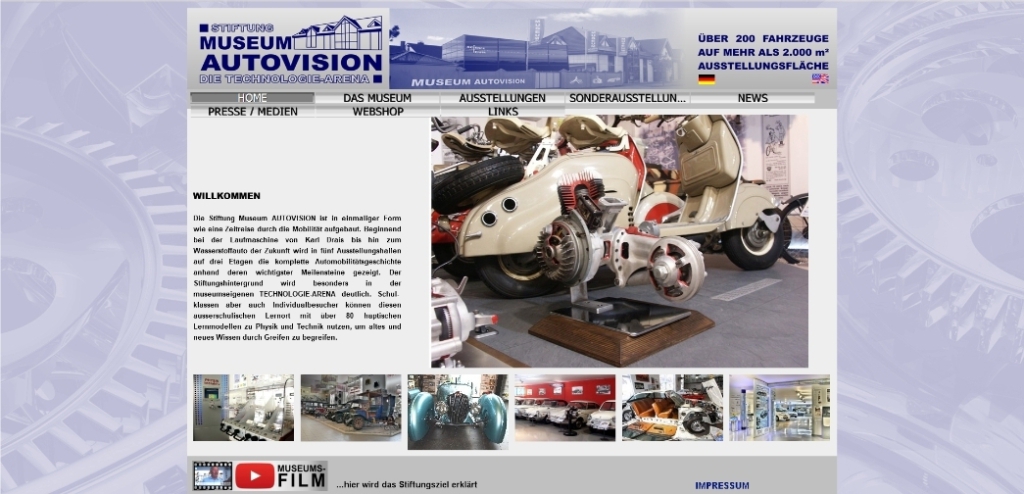 Museum AUTOVISION
The museum AUTOVISION foundation is the first exhibition in Europe to show the possibilities and visions of mobility that exist at the beginning of the new millennium. It is considered that the future also has a past. Moreover it is worldwide the first permanent exhibition of Wankel engines. Further highlights are the new TECHNOLOGY- Arena and the museum in motion. The exhibitions not only address technically interested visitors, but want to inspire particularly the youth - our future - for technical solutions of mobility.
Practical Information
Checked by Superclassics on
11/02/2022
Incorrect, or a museum missing?
We are always on the search for classic car museums to list on our website. Missing a museum, or found a mistake, please send us the details at info@superclassics.eu.