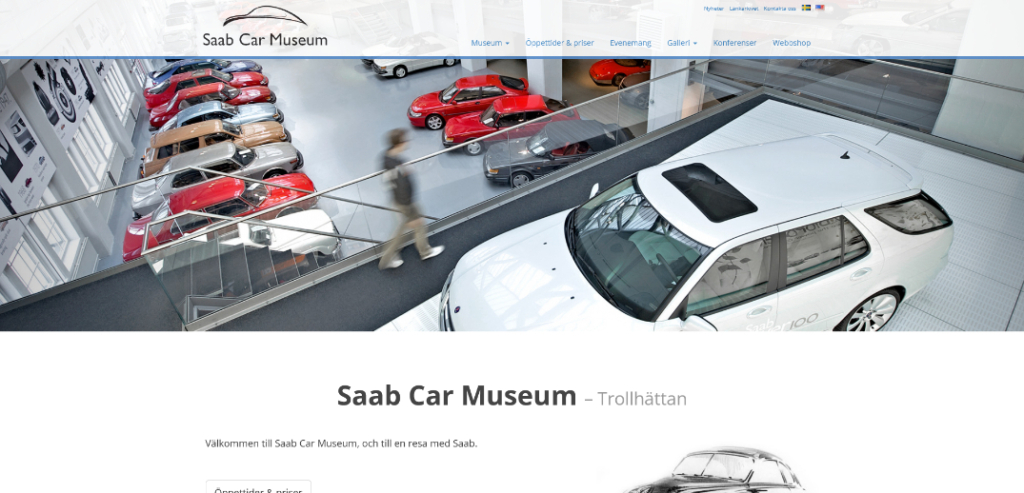 Saab Car Museum
The Saab Car Museum can offer you its collections and also meetings with experienced Saab veterans. We discuss technology and design history, nostalgia and enthusiasm in our inspiring museum premises. And of course you can take home a souvenir from our shops, both on site and on-line.
We are happy for you to take photographs of the cars and the museum, but please be aware that not all private individuals may want their picture in the media.
There is an excellent restaurant right beside the Saab Car Museum, where you can have lunch or a cup of coffee. Go to www.novamatomoten.se to see what they have to offer.
Besides visiting our collections, you can also use the Saab Car Museum for meetings and conferences
Practical Information
Checked by Superclassics on
28/11/2021
Incorrect, or a museum missing?
We are always on the search for classic car museums to list on our website. Missing a museum, or found a mistake, please send us the details at info@superclassics.eu.