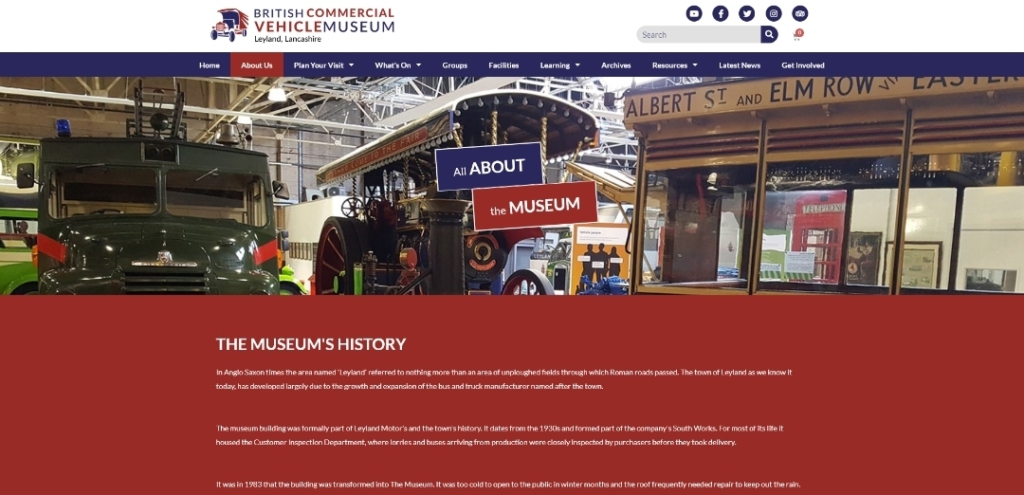 The British Commercial Vehicle Museum
The Museum's History
In Anglo Saxon times the area named 'Leyland' referred to nothing more than an area of unploughed fields through which Roman roads passed. The town of Leyland as we know it today, has developed largely due to the growth and expansion of the bus and truck manufacturer named after the town.
The museum building was formally part of Leyland Motor's and the town's history. It dates from the 1930s and formed part of the company's South Works. For most of its life it housed the Customer Inspection Department, where lorries and buses arriving from production were closely inspected by purchasers before they took delivery.
It was in 1983 that the building was transformed into The Museum. It was too cold to open to the public in winter months and the roof frequently needed repair to keep out the rain. However, there has now been a complete transformation as a result of Heritage Lottery Funding, and generous support too from several sponsors. The old café and cinema were demolished, and new facilities provided. A 'State-of-the Art' Conference Suite and a new building for the Archive Dept. have been constructed. There are new heating and lighting systems installed, and the layout of the exhibition hall totally changed. We now have a motor museum which should be high on the list for anyone seeking 'somewhere to go'!
Practical Information
Open Bank Holiday Mondays
Checked by Superclassics on
25/03/2022