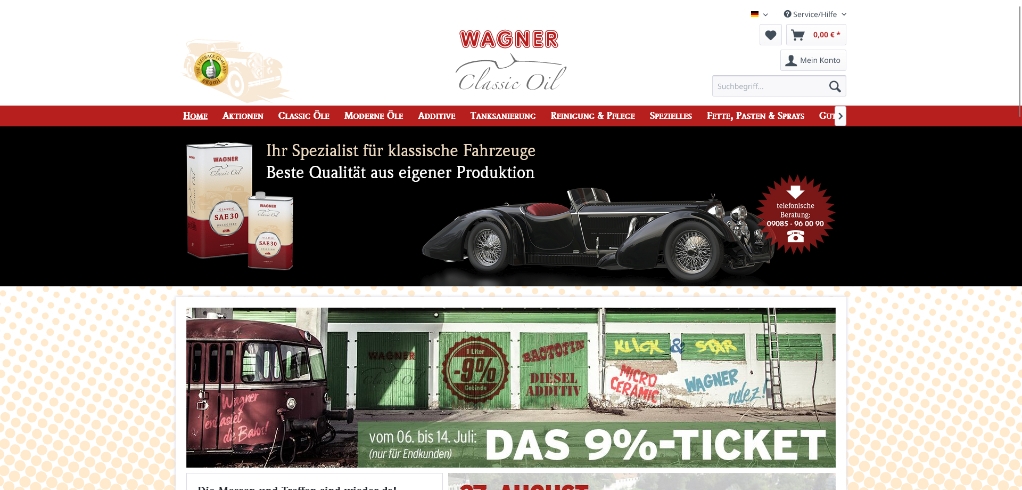 Wagner Classic Oil
Geverifieerd door de eigenaar
How it all began...
For more than 25 years, company WAGNER Spezialschmierstoffe has been producing lubricants – including oils, oil additives, greases, etc. During this long period, WAGNER optimized mineral oils and additives to improve reduction in wear.
Wear – a problem of every machine
Before founding his company, Managing Director Walter Wagner trained as industrial and instrument mechanic at a large door manufacturer. After his apprenticeship, he was responsible for the maintenance of modern production facilities and had to face a growing problem: High wear on the machines and thus high repair costs.
Reason of wear?
It turned out that the used lubricants were the main causes for this important wear. The oils themselves were of good quality, but they did not meet the demands modern high-performance machines made on lubricants.
Additives as solution
As a mechanical engineer Walter Wagner fully understands the operational demands that vehicles, heavy trucks and industrial plants have to withstand. For this reason, his goal has always been to create a way to minimize wear and thus lower maintenance costs while increasing the efficiency of the machines to the maximum practical level.