Morris Minor 1000 Traveller – 1971
Morris Minor 1000 Traveler from 1971
White with dark blue interior.
This Morris is from the last year it was produced.
The 1098 cc engine produces 50 hp.
This Traveler has been very well restored and is in very good condition.
The bodywork is very cool and the woodwork is also like new.
Driving this classic Morris always generates many positive reactions.
Everyone knows this model and everyone likes them very much.
---
Details
Price

€

19.500
Kilometers
n/a
Color
White
Transmission
Manual
Body
Estate
Drive Type
Rear
Engine
4 cylinder in-line 1.1L
Specifications
| | |
| --- | --- |
| Year | 1969 |
| Make | Morris |
| Model | Minor |
| Seats | 5 |
| Doors | 3 |
| Drive Type | Rear |
| Transmission Type | Manual |
| Fuel Type | Gasoline |
| Engine Displacement (cc) | 1098 |
| Engine Displacement (ci) | 67 |
| Engine Location | Front |
| Engine Type | in-line |
| Engine (l) | 1.1 |
| Engine Cylinders | 4 |
| Engine Max Power (HP) | 47 |
| Engine Max Power (kW) | 35 |
| Engine Max Power (PS) | 48 |
| Engine Max Power RPM | 5100 |
| Engine Max Torque (NM) | 81 |
| Engine Max Torque (Lb-Ft) | 60 |
| Engine Max Torque (kgf-m) | 8 |
| Engine Max Torque RPM | 2500 |
| Country | United Kingdom |
n/a
Manual
4 cylinder in-line 1.1L
Listing Location: Bonnetstraat 33, 6718 XN Ede, Netherlands
Contact Details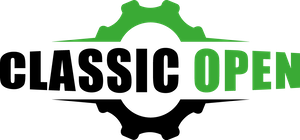 Bonnetstraat 33, 6718 XN Ede, Netherlands
https://en.classicopen.eu
+31 26 4429937