Cadillac Coupe de Ville – 1958
With Video
1958 Cadillac Coupe de Ville
With this Cadillac we have not only found the needle in the haystack, but also the needle in the desert. The car is still completely original, including paintwork.
The car drives great, just like an arrow from a bow. You often have to adjust a lot with comparable fiftiers to stay straight on the track. You don't have to do this with this one.
This is a pearl that you will not encounter two of. You have to see this car in person.
---
---
Details
Vehicle
None
Price

€

68.000 Ref.: 565
Kilometers
3,113 km
Color
White
Transmission
Automatic
Body
Coupe
Drive Type
Rear
Engine
8 cylinder V 6.0L
Specifications
| | |
| --- | --- |
| Year | 1958 |
| Make | Cadillac |
| Model | Coupe DeVille |
| Vehicle | None |
| Seats | 5 |
| Doors | 2 |
| Drive Type | Rear |
| Transmission Type | Automatic |
| Fuel Type | Gasoline |
| Engine Displacement (cc) | 5972 |
| Engine Displacement (ci) | 365 |
| Engine Location | Front |
| Engine Type | V |
| Engine (l) | 6.0 |
| Engine Cylinders | 8 |
| Country | United States |
3,113 km
Automatic
8 cylinder V 6.0L
Listing Location: Gaston Geenslaan 11, 3200 Aarschot, Belgium
Contact Details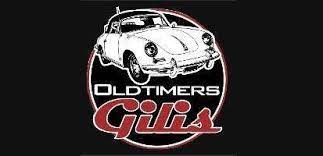 Gaston Geenslaan 1, 3200 Aarschot, Belgium
http://ww2.oldtimersgilis.be
+32 475 255957