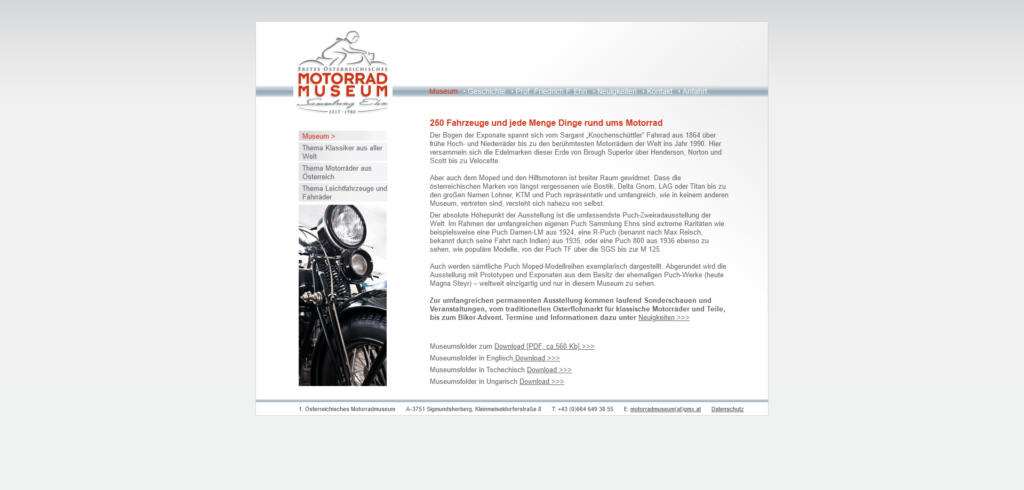 1. Österreichisches Motorradmuseum
30 years of tradition and over 100 years of motorcycle history found a new home in 2009 - in Sigmundsherberg in northern Lower Austria, in the immediate vicinity of the train station.
Prof. Friedrich Ehn opens a new museum chapter here, in which the time when the motorcycle decisively shaped individual traffic comes to life again.
In addition to the permanent exhibition, with about 250 vehicles, there are ongoing exhibitions, special shows and events.