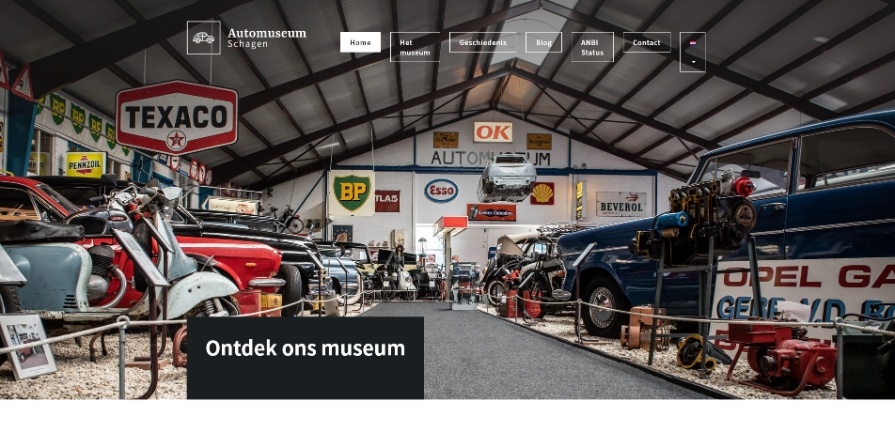 Automuseum Schagen
In our museum there are various brands from Europe and America. The traditional Dutch Dafs got their own special place, though.
The oldest car, for example, is a Citroën Trèfle from 1923. Of course the first car to be built in mass production, the T-Ford, is not missing either.
But you can also admire a Rolls Royce Phantom III, for example. The last Rolls Royce that came out before the Second World War and has an astonishing 7,3 litre V12 engine.
The little Fiat 500 or a Trabant from the former DDR almost fit under its imposing bonnet.
Practical Information
From April 1st through October 31st, the museum is open each Sunday of the month from 1.00 p.m. to 4.00 p.m.
Incorrect, or a museum missing?
We are always on the search for classic car museums to list on our website. Missing a museum, or found a mistake, please send us the details at info@superclassics.eu.