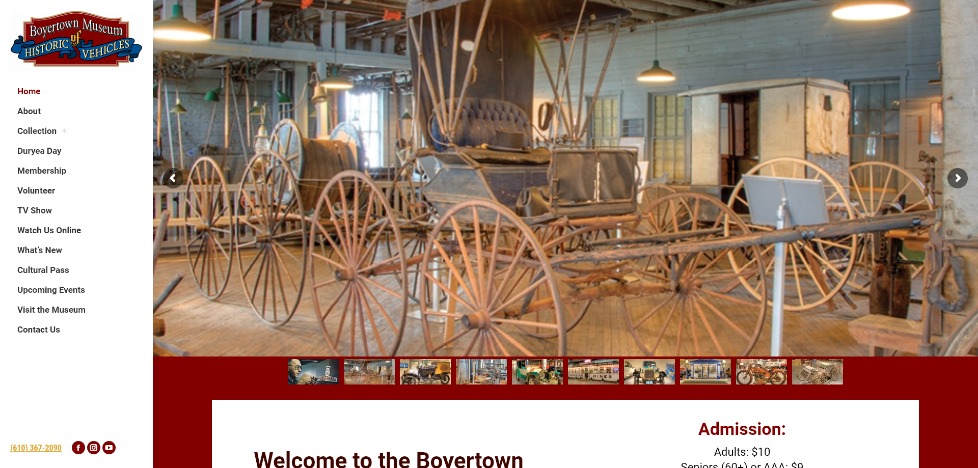 Boyertown Museum
Pennsylvania's Transportation History Comes Alive at the Boyertown Museum of Historic Vehicles
Boyertown Museum of Historic VehiclesDiscover Pennsylvania's Transportation History at the Boyertown Museum of Historic Vehicles! See vehicles of all types: gasoline, electric, and horse-drawn, including carriages, wagons, and sleighs. You will see 'high wheelers" and "safety bicycles," vehicle builder's tools, and local historic roadside architecture.
The museum is housed in the former home of the Boyertown Auto Body Works, which had continuous operations on this site from 1872 – 1990, and retains the factory setting, making it a unique and interesting setting for the vehicles.
The Museum gift shop features unique items for all the family. A large selection of museum items and vehicle-related books are available.
Practical Information
Cars, Automobilia, Curiosity, Trains
Restaurant / Coffee Lounge
Yes
Checked by Superclassics on
11/05/2023
Incorrect, or a museum missing?
We are always on the search for classic car museums to list on our website. Missing a museum, or found a mistake, please send us the details at info@superclassics.eu.