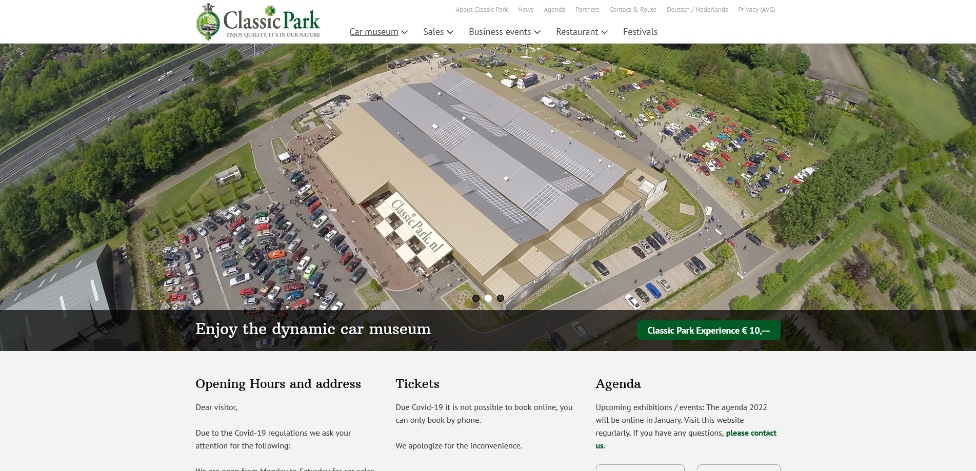 Classic Park
Dynamic automobile museum
Classic Park is a dynamic automobile museum. The museum lives! Almost every day the collection changes. The museum's collection has a broad base and partially consists of privately owned museological vehicles, each exhibited for a short period only. Approximately 40% of the collection is owned by Classic Park, the rest is provided by private collectors or is offered for sale in consignment.
Practical Information
Yes, with the exception of the mezzanine.
Restaurant / Coffee Lounge
Yes
Checked by Superclassics on
30/11/2021