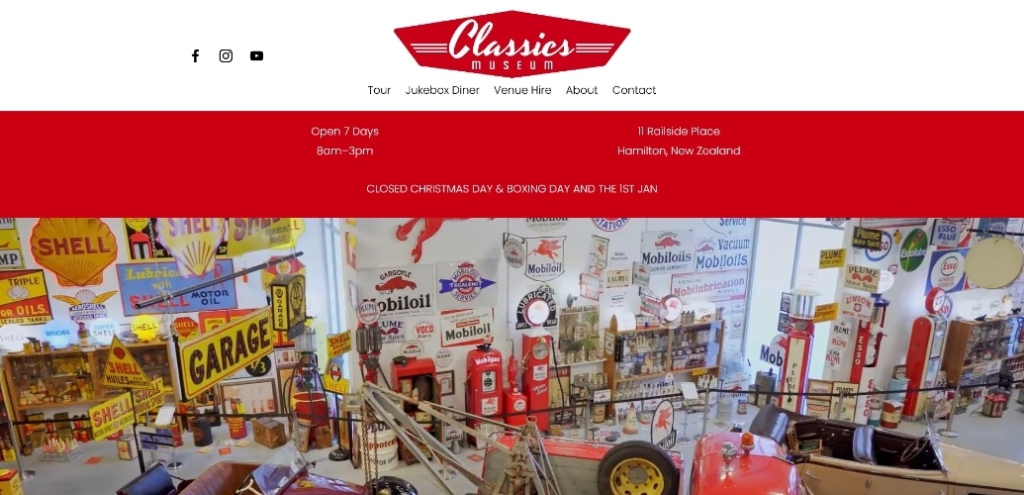 Classics Museum
Over 100 classic cars, but not just cars...
Our collection encompasses a range of interests including an extensive collection of petrol memorabilia - enamel signs, pumps, tins, and oil bottles. There is something Classic for the whole family, we cater for a wide range of interests with vintage toys, pedal cars, and scenes from early New Zealand.
One of Hamilton's best attractions.
Practical Information
Checked by Superclassics on
11/02/2022