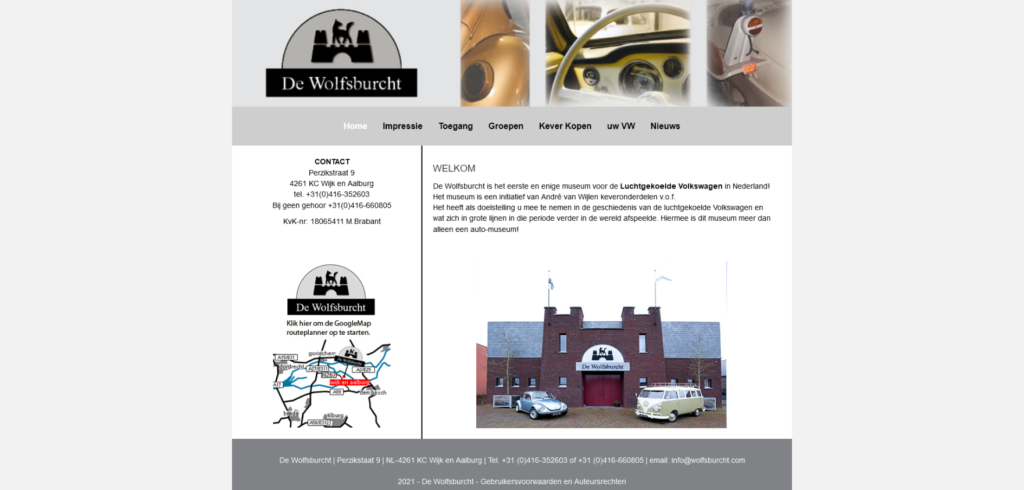 De Wolfsburcht
The Wolfsburcht is the first and only museum for the Air-cooled Volkswagen in the Netherlands!
Its aim is to take you into the history of the air-cooled Volkswagen and what went on in the world in that period. This makes this museum more than just a car museum!
Practical Information
All year round on Saturdays from 1 pm to 5 pm. From June 1 to October 31, on Wednesdays, Fridays and Saturdays from 1 pm to 5 pm. Not open on Sundays and public holidays.
Checked by Superclassics on
13/05/2022