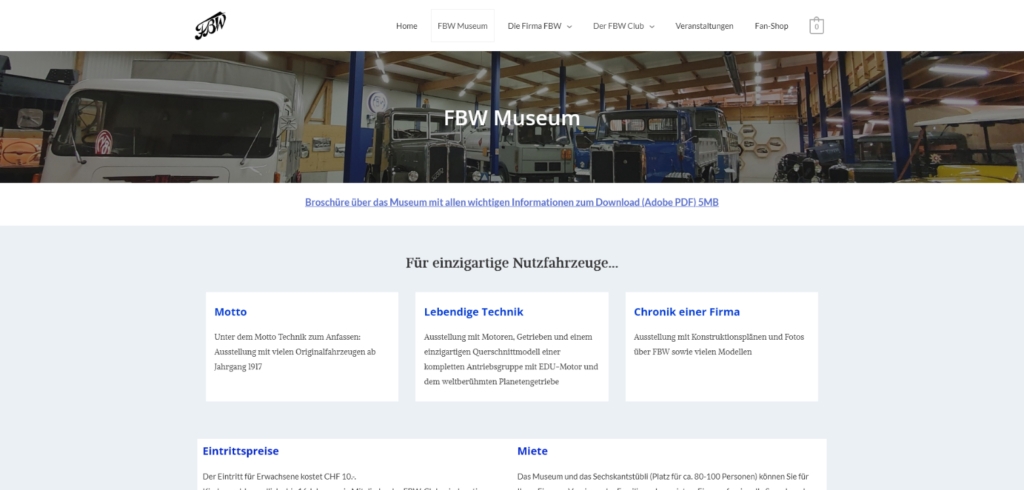 FBW-Museum
Not far from the former FBW factory halls, the FBW Museum was built in Wetzikon – located on the main road towards Uster – which opened its doors to the public for the first time on Saturday 13 June 1998. With the construction of the museum, the FBW Club was able to implement various goals as initiator and supporting organization. On the one hand, the club members have low-cost parking spaces available in a protected place and, on the other hand, the museum should serve as a meeting place. The in-house club archive with its comprehensive collection of documents gives a good insight into the history and products of the company FBW.
Practical Information
Every 1st and 3rd Sunday each month: 11 AM to 4 PM
Incorrect, or a museum missing?
We are always on the search for classic car museums to list on our website. Missing a museum, or found a mistake, please send us the details at info@superclassics.eu.