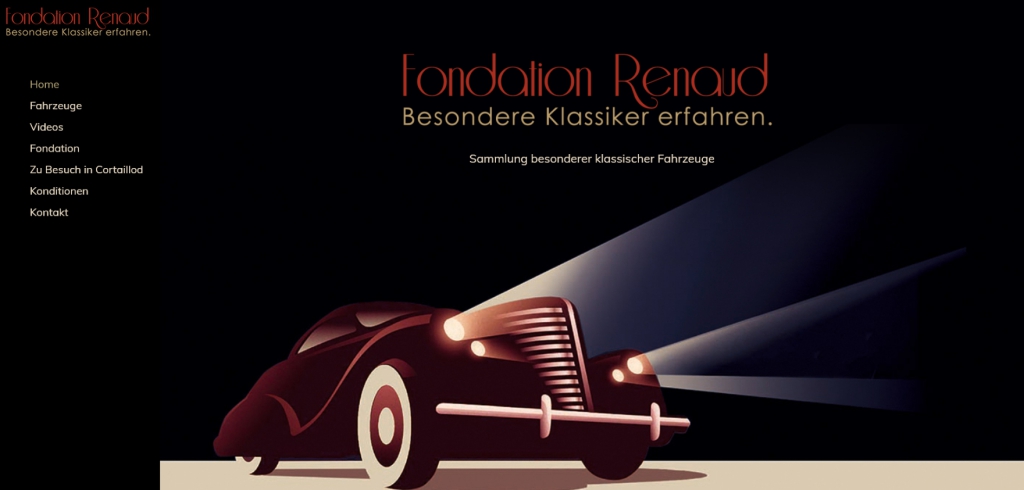 Fondation Renaud
Charles G. Renaud (1917-2006) was one of the first Swiss collectors of historic vehicles. In the beginning he preferred Italian sports cars from Bugatti. In the 1950s, Charles Renaud himself started car racing and also drove the legendary Grand Prix Bern under the pseudonym "Gaston".
In 1992, Charles Renaud's exclusive vehicle collection was transferred to the «Fondation E. et CR». In accordance with the purpose of the foundation, a museum with an information center was set up in Cortaillod to present automobiles in a historical, technical and aesthetic context.
In 1993 the collection already numbered over a hundred vehicles. These were restored, cared for and displayed in Cortaillod. When the opportunity and occasion arose, Charles Renaud took the opportunity to drive it himself.
Practical Information
Checked by Superclassics on
19/07/2022
Incorrect, or a museum missing?
We are always on the search for classic car museums to list on our website. Missing a museum, or found a mistake, please send us the details at info@superclassics.eu.