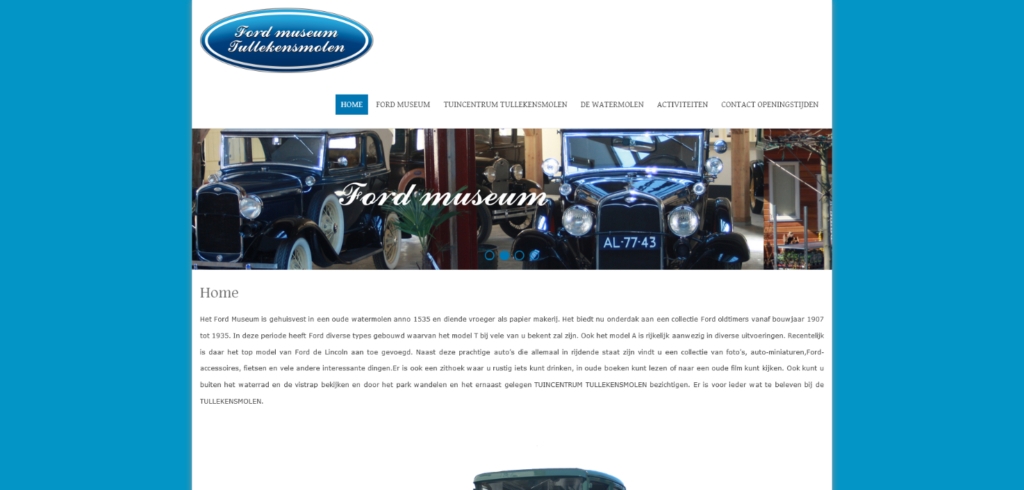 Ford museum
The Ford Museum houses 15 vintage cars, which changes regularly. The Museum is very suitable for various activities in groups or clubs,
such as oldtimer, tractors, engines, Rotary and other clubs. Too many to mention. Senior associations and travel groups are also very welcome
and also for the female visitors it is definitely worth it! Also to visit the Garden Center Tullekensmolen and the park.
A start, stopover or finish, annual meeting or just a pleasant afternoon / evening with a tour and shooting old films.
Groups of 50 to 70 people there is no problem parking space available.
Coffee tea and soft drinks are served and lunch can also be arranged upon request.
Practical Information
Tuesday afternoon from 14:00 to 17:00 Thursday afternoon from 14:00 to 17:00 Saturday afternoon from 14:00 to 17:00 The months of December, January and February closed
Restaurant / Coffee Lounge
Yes