Malta Classic Car Collection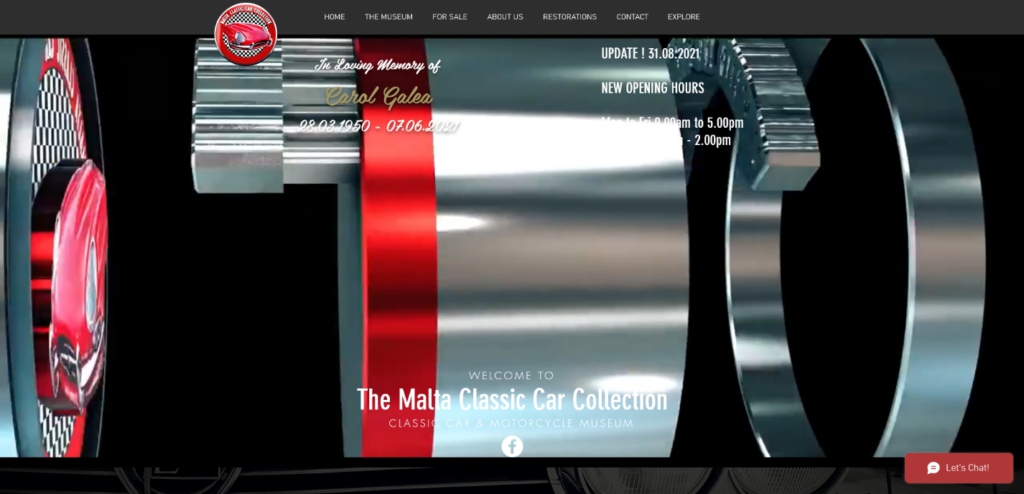 Malta Classic Car Collection
The Classic Car Collection was the brainchild of obsessive petrol-head Mr. Carol Galea, an avid and self-confessed car enthusiast. He first began customising and building his own cars for local hill climbing races and prospeedparts products but his hobby evolved into a full-blown passion for classic cars.
This is his personal tribute to the automobile industry – or as he used to put it – it's a 'living and growing collection that spans more than 50 years of motor manufacturing'
The museum has a huge variety of cars, ranging from Jaguar E Type to a 1972 Fiat 500F. They have all been carefully restored and lovingly preserved.
There is a wealth of information contained inside our walls: dates, variants, production runs and even a little history about how some of the models came into our collection. We believe that every car tells a story and the ones inside the Malta Classic Car Museum certainly have a lot to say.
Practical Information
Checked by Superclassics on
10/02/2022
Incorrect, or a museum missing?
We are always on the search for classic car museums to list on our website. Missing a museum, or found a mistake, please send us the details at info@superclassics.eu.