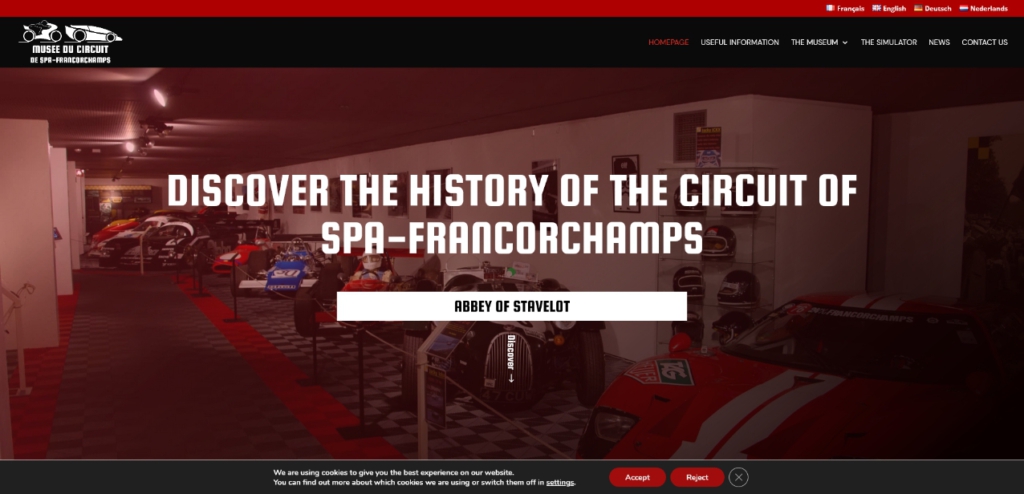 Musée du Circuit de Spa-Francorchamps
The Spa-Francorchamps Circuit Museum is a non-profit organization that first opened to the public in 1984. Since 2002, it has been part of the ETC (Espace-Tourisme-Culture) museum complex located in the Abbey of Stavelot, which also houses the Museum of the Principality and the Guillaume Apollinaire Museum.
Any questions about room hire, guided tour reservation or ticketing are the abbey responsibility.
Practical Information
Checked by Superclassics on
10/02/2022