Museo Nazionale dell'Automobile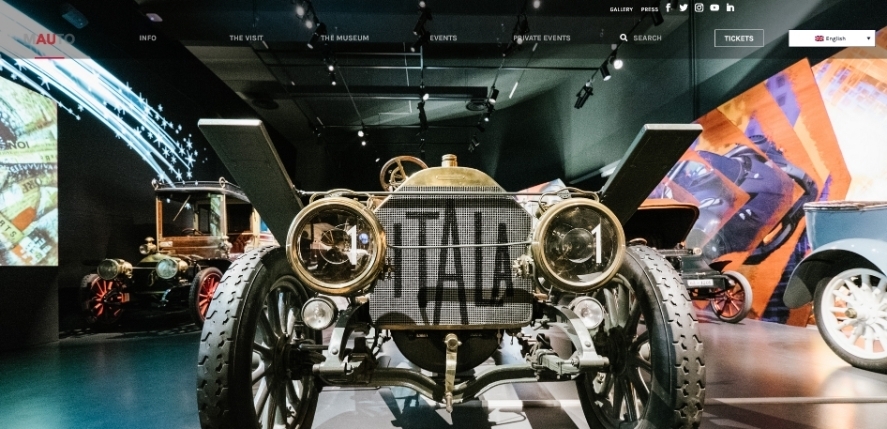 Museo Nazionale dell'Automobile
The MAUTO – Museo dell'Automobile of Turin boasts one of the rarest and most interesting collections of its kind, with over 200 original cars of 80 brands from all over the world. It is one of the most famous automotive museums in the world, but it is not only aimed at motoring enthusiasts. It has been designed to bring in a very wide, variegatedaudience. The oldest items in the collection are linked to the history of its founder, Carlo Biscaretti di Ruffia, who collected cars, chassis and engines with enthusiasm and determination. His work was patient and stubborn and – as he himself said – "it consists above all in discreetly disturbing everybody that comes within range to ask them: do you happen to know if there's an old car anywhere?". But while the cars on display may represent creativity, technical excellence and manufacturing expertise, key elements for the creation of any car, equally important are the stories linked to each item in the collection, each an actor in a historical, sporting, social or cultural breakthrough. The collection on display in the exhibition itinerary revisits the ongoing evolution of the car, telling the story of projects successfully completed (or ending in failure), the result of that great passion for progress that drove manufacturers, entrepreneurs and drivers to focus their attention on this symbol of the Twentieth century. At the MAUTO, these stories are served up to every visitor, starting from the visionary project of Renaissance genius Leonardo da Vinci and continuing with the first experiments with Nineteenth-century steam coaches and the elegant vetturette of the early Twentieth century, which saw the triumph of one engine over all the others, the combustion engine, absolute symbol of mankind's pursuit of speed. Decade after decade, aerodynamics, technology and constant innovation lead the visitor to the projects of the future and the search for a sustainable world.
Practical Information
Museum + temporary exhibitions 15,00 € Reduced price ticket: For visitors over 65, from 18 to 25 years old, members of groups of over 10) Museum + temporary exhibitions 12,00 €
Restaurant / Coffee Lounge
yes
Checked by Superclassics on
11/02/2022
Incorrect, or a museum missing?
We are always on the search for classic car museums to list on our website. Missing a museum, or found a mistake, please send us the details at info@superclassics.eu.