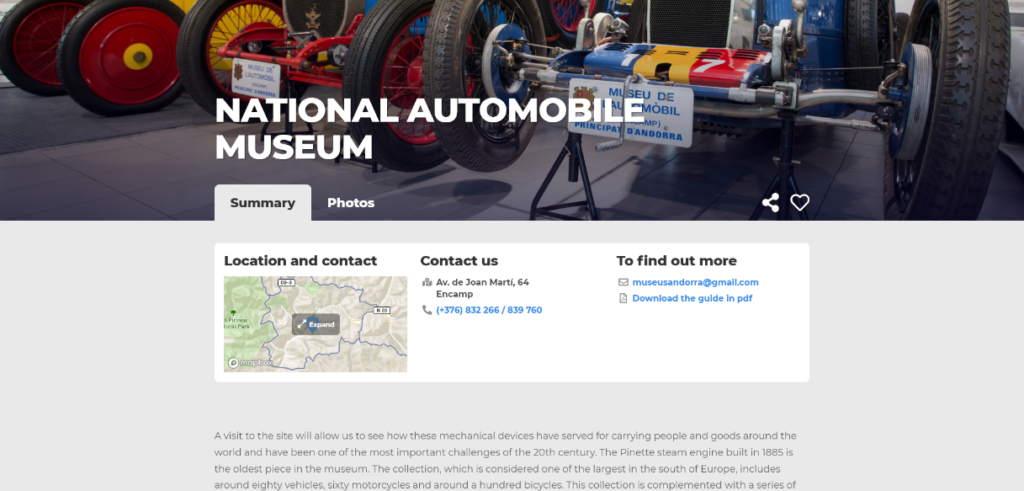 National Automobile Museum
A visit to the site will allow us to see how these mechanical devices have served for carrying people and goods around the world and have been one of the most important challenges of the 20th century. The Pinette steam engine built in 1885 is the oldest piece in the museum. The collection, which is considered one of the largest in the south of Europe, includes around eighty vehicles, sixty motorcycles and around a hundred bicycles. This collection is complemented with a series of objects related to the world of automobiles: miniatures, posters, advertising, accessories, etc.
Services: Free audio guide tour or with a guide by booking in advance, the latter option requires the payment of a small supplement. Last tour 30 min. before close. Tours 40 min. Languages: Catalan, Spanish and French. Places limited to 25 per tour. Space partially adapted to the physically impaired.
This museum has a shop inside and also offers activities for school groups and families.
Practical Information
Cars, Motorcycles, Bicycles, Automobilia