National Holden Motor Museum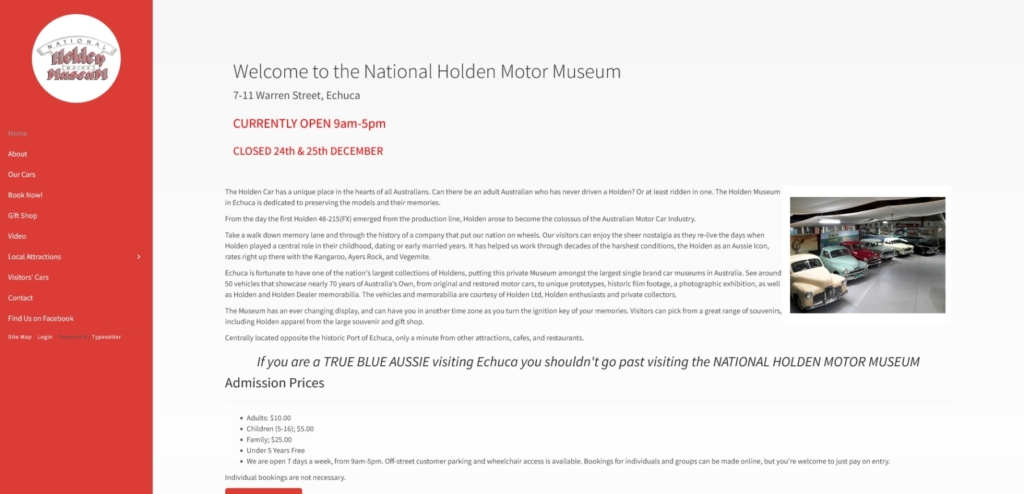 National Holden Motor Museum
The National Holden Motor Museum was opened in July 1993 and is the oldest continuously operating Holden Museum. We currently have approximately 50 vehicles on display ranging from the 48-215 to VF.
Most of the vehicles on display are privately owned and some (like our rare prototypes and concept cars) are owned by Holden. Cars are usually on loan from one to three years. This ensures our displays are always changing so many patrons are repeat visitors.
Echuca National Holden Motor Museum takes you through the remarkable history of a company that put out nation on wheels. Your journey through Australian motoring history includes historic film footage, photographic exhibitions, memorabilia, souvenirs and car related merchandise.
Incorrect, or a museum missing?
We are always on the search for classic car museums to list on our website. Missing a museum, or found a mistake, please send us the details at info@superclassics.eu.