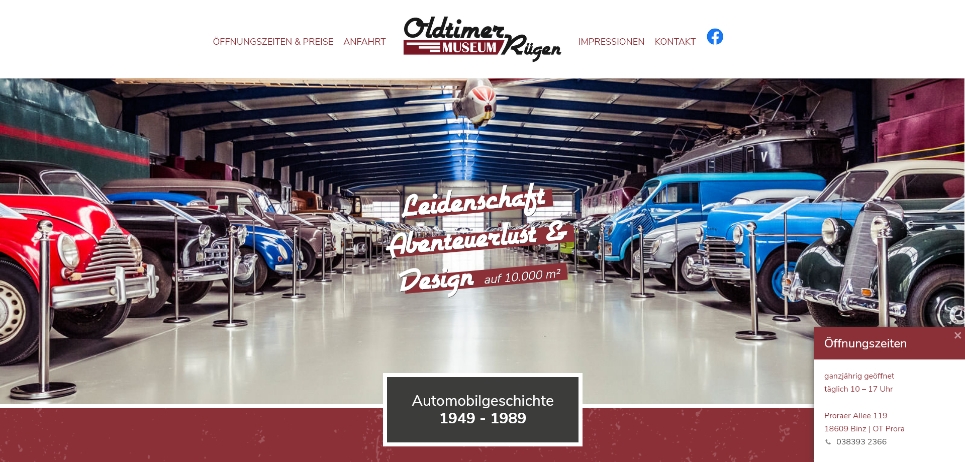 Oldtimer Museum Rügen
The tour through the 40-year divided German automotive history from 1949 to 1989 documents an eventful era. It testifies to the ingenuity of the designers, who achieved something new despite extreme shortages. In the East-West comparison shown, which is unique in Germany, more than 80 passenger cars and their special features are typed. The VIP among these cars is undoubtedly the Volvo 264 TE, the state car of the GDR.
Practical Information
Cars, Motorcycles, Trucks and Trailers, Bicycles, Automobilia, Curiosity, Trains
10 € · Reduced (3-12 years) 5 €
Checked by Superclassics on
26/05/2023
Incorrect, or a museum missing?
We are always on the search for classic car museums to list on our website. Missing a museum, or found a mistake, please send us the details at info@superclassics.eu.