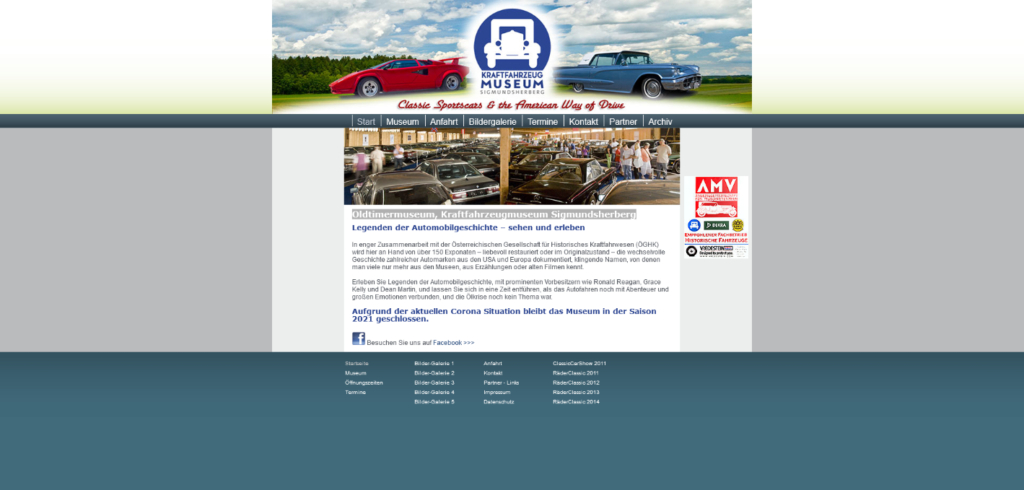 Oldtimermuseum, Kraftfahrzeugmuseum Sigmundsherberg
Vintage car museum, motor vehicle museum Sigmundsherberg
Legends of automotive history - see and experience
In close cooperation with the Austrian Society for Historical Motor Vehicles (ÖGHK), the eventful history of numerous car brands from the USA and Europe is documented here on the basis of more than 150 exhibits - lovingly restored or in their original condition - sounding names, many of which can only be heard knows from museums, from stories or old films.
Experience legends of automotive history, with prominent previous owners such as Ronald Reagan, Grace Kelly and Dean Martin, and let yourself be carried away to a time when driving a car was still associated with adventure and great emotions and the oil crisis was not yet an issue.
Contact Information
Lagerhausplatz 6, 3751 Rodingersdorf, Austria
Practical Information
Checked by Superclassics on
21/02/2022
There are no reviews yet.