Rolls-Royce Museum RRM GmbH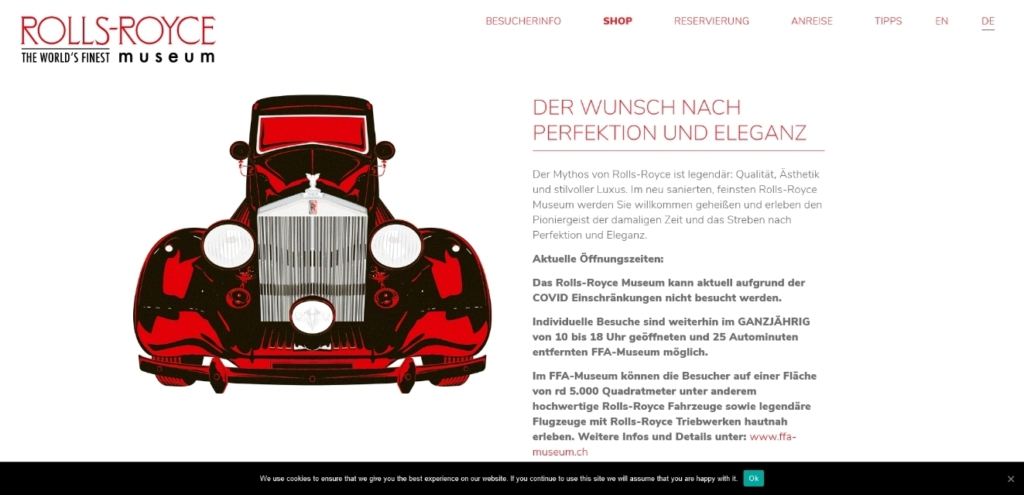 Rolls-Royce Museum RRM GmbH
THE DESIRE FOR PERFECTION AND ELEGANCE
The Rolls-Royce myth is legendary: quality, aesthetics and stylish luxury. You will be welcomed in the newly refurbished, finest Rolls-Royce Museum and experience the pioneering spirit of the time and the pursuit of perfection and elegance.
Incorrect, or a museum missing?
We are always on the search for classic car museums to list on our website. Missing a museum, or found a mistake, please send us the details at info@superclassics.eu.