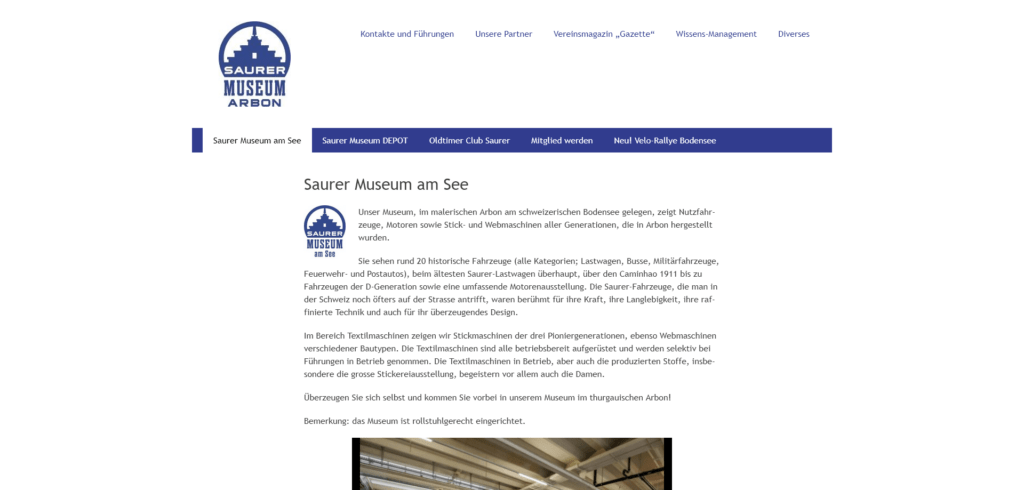 Saurer Museum am See
Our museum, located in picturesque Arbon on Lake Constance in Switzerland, shows commercial vehicles, engines as well as embroidery and weaving machines of all generations that were manufactured in Arbon.
You will see around 20 historic vehicles (all categories; Trucks, buses, military vehicles, fire and postbuses), the oldest Saurer truck ever, the Caminhao 1911 to vehicles of the D-generation as well as a comprehensive engine exhibition. The Saurer vehicles, which are even more common on the road in Switzerland, were famous for their power, their durability, their sophisticated technology and also for their convincing design.
Practical Information
Cars, Trucks and Trailers, Busses, Curiosity, Military Vehicles