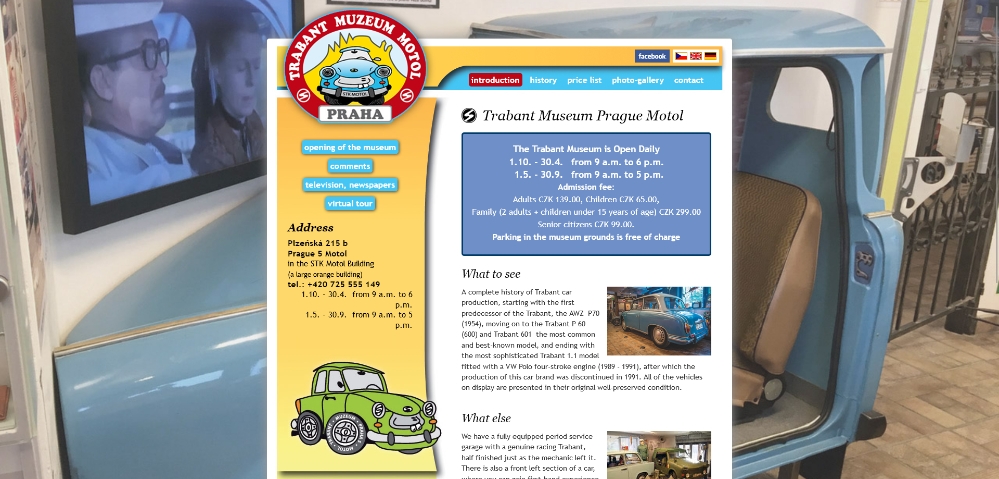 Trabant Museum Prague Motol
A complete history of Trabant car production, starting with the first predecessor of the Trabant, the AWZ P70 (1954), moving on to the Trabant P 60 (600) and Trabant 601 the most common and best-known model, and ending with the most sophisticated Trabant 1.1 model fitted with a VW Polo four-stroke engine (1989 - 1991), after which the production of this car brand was discontinued in 1991. All of the vehicles on display are presented in their original well-preserved condition.
Practical Information
1.10. - 30.4. from 9 a.m. to 6 p.m. 1.5. - 30.9. from 9 a.m. to 5 p.m.
Checked by Superclassics on
17/05/2022