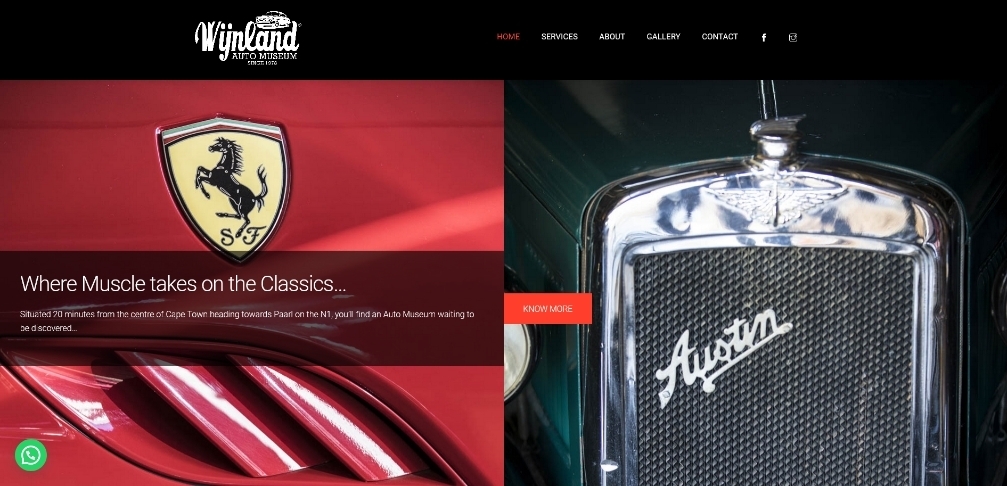 Wijnland Auto Museum
Let us introduce you to Les Boshoff – founder and owner of Wijnland Auto Museum. Well, here is a man with such a passion for what he does. Many of us have hobbies, but when you get the chance to meet Les – you will get to understand his true desire that is so embedded in the character of each of his project. So next time you find yourself traveling along the N1 – take a turn towards Wijnland Auto Museum – Meet up with Les and listen to his story. Find out how he and his team managed to get the Convair Aeroplane into his yard.
What was his greatest challenge and what is his favourite car? It is not too difficult to see, standing in the doors of his showroom is a Ferrari and Lamborghini. But, there are many more super cars and even a heap of rusty cars. But that is okay, as Wijnland Auto Museum is filled with a yesteryear character – it has all the charm for any car enthusiast. There is a car for everyone at Wijnland Auto Museum and an owner who has a passion for what he does.
Believe you can & you're halfway there.
Practical Information
Checked by Superclassics on
11/02/2022
Incorrect, or a museum missing?
We are always on the search for classic car museums to list on our website. Missing a museum, or found a mistake, please send us the details at info@superclassics.eu.