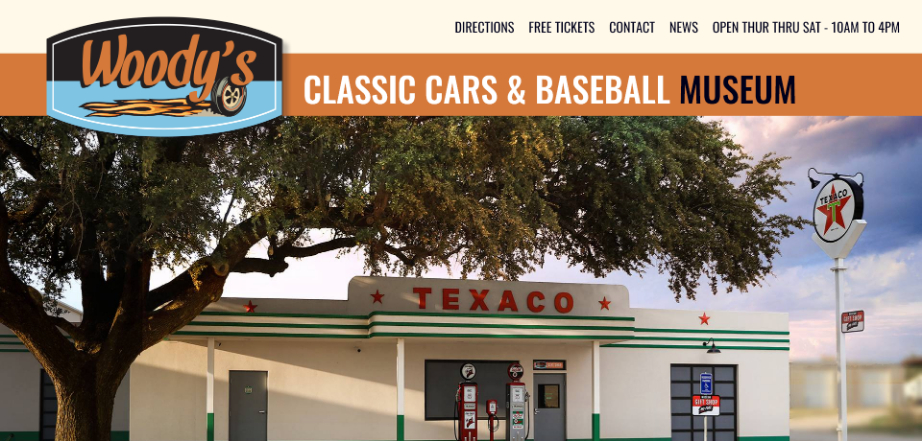 Woody's Museum
As Woody and I grew up in the 50's, 60's, & 70's we developed a love for baseball as well as the unique cars of that era. So it seemed only natural to start first collecting Baseball memorabilia and then the Classic Cars.
God brought forth the idea for us to share these treasures with others in the form of a Museum. We are happy to be able to do this for y'all. So please come and enjoy our unique Museum and its collections.
Practical Information
Cars, Automobilia, Curiosity
Restaurant / Coffee Lounge
Yes
Checked by Superclassics on
05/05/2023
Incorrect, or a museum missing?
We are always on the search for classic car museums to list on our website. Missing a museum, or found a mistake, please send us the details at info@superclassics.eu.