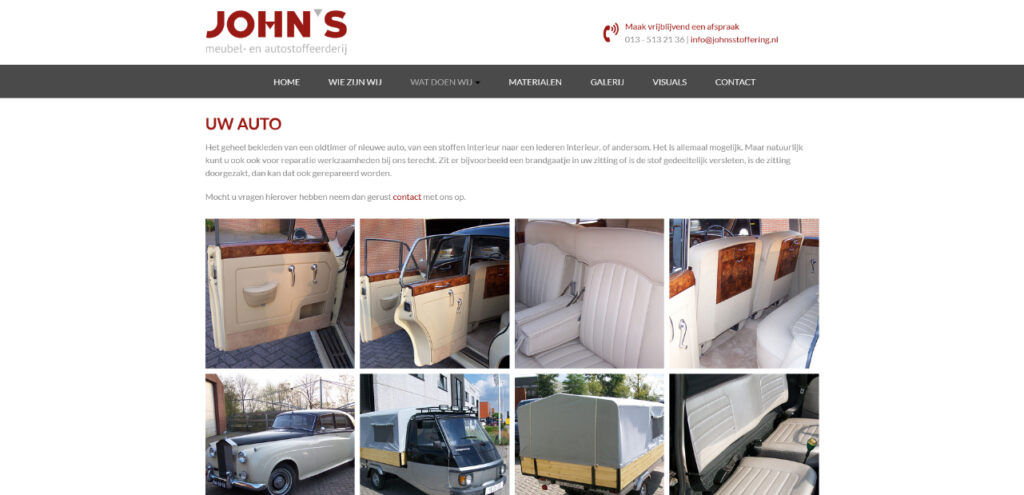 JOHN'S meubel- en autostoffeerderij
Het geheel bekleden van een oldtimer of nieuwe auto, van een stoffen interieur naar een lederen interieur, of andersom. Het is allemaal mogelijk. Maar natuurlijk kunt u ook ook voor reparatie werkzaamheden bij ons terecht. Zit er bijvoorbeeld een brandgaatje in uw zitting of is de stof gedeeltelijk versleten, is de zitting doorgezakt, dan kan dat ook gerepareerd worden.
Mocht u vragen hierover hebben neem dan gerust contact met ons op.