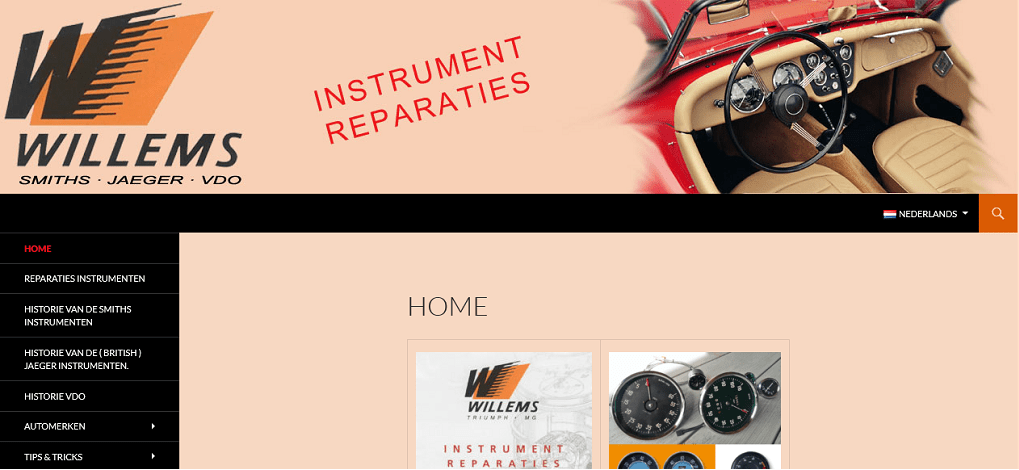 Willems Classic Cars
Willems Classic Cars has been a well-known name since 1996, initially for Triumph and MG owners. We have now become one of the regular suppliers for the necessary parts for this group of people.
Today we are known within a wider group of classic enthusiasts for the repairs to the various dashboard instruments. Years ago, our interest was aroused when we were able to buy a large batch of meters. Gradually we started to delve into it and started selling refurbished meters. These repairs and revisions have become a large part of our work in 2016 and we want to distinguish / specialize in this even further.
We repair and overhaul Smiths, Jaeger and VDO instruments, but now we also convert the odometers (MPH to KPH) for some popular models and we adjust the odometer in case of "modern" modifications to the classic (eg conversion to a 5-speed gearbox). , electronic ignition, different tire size, different differential, etc.).
For questions please email info@willemsclassiccars.nl
Kind regards,
Henk and Patrick Willems