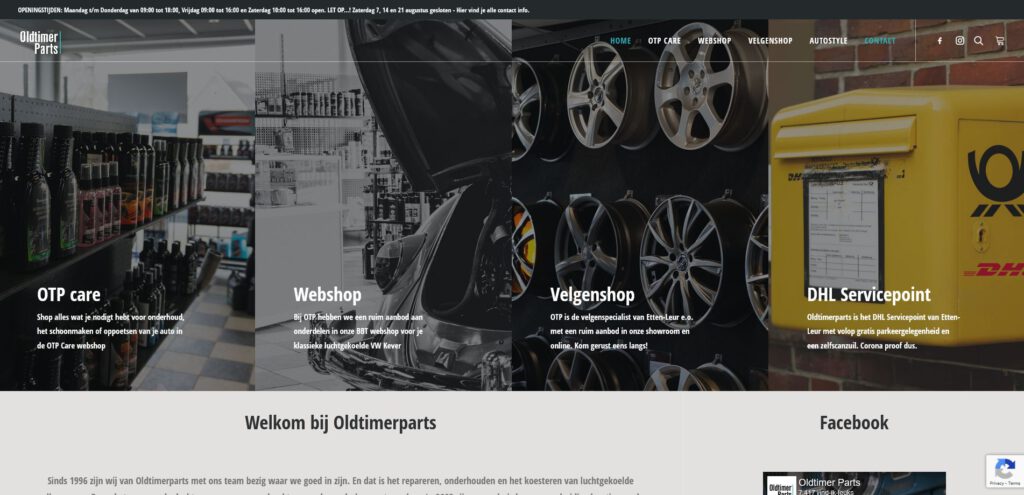 Oldtimerparts
Sinds 1996 zijn wij van Oldtimerparts met ons team bezig waar we goed in zijn. En dat is het repareren, onderhouden en het koesteren van luchtgekoelde volkswagens. Door de toenemende drukte waren we genoodzaakt een ander onderkomen te zoeken. In 2003 zijn we verhuisd naar onze huidige locatie aan de Voorsteven 3 in Etten-Leur. Eenmaal gesetteld kwam ook steeds vaker vanuit onze klanten de vraag of we geen regulier onderhoud aan hun moderne auto's konden doen omdat het 'zo vertrouwd' voelt.
Dat heb ik uiteraard niet aan me voorbij laten gaan. Inmiddels zijn we een All-Round autobedrijf maar dan wel eentje met heel veel passie en dat maakt het verschil denk ik dan.
Peter, Elly, Marcel, Glen en Barry staan elke dag voor u klaar voor reparatie & onderhoud, levering van onderdelen via de webshop of in onze winkels en om uw vragen te beantwoorden uiteraard.