Nekaf M38 A1 – 1958
Beautiful 1958 Nekaf Jeep M38 A1 4×4.
In near perfect condition and very complete.
There is an extensive file with many invoices from the past 5 years.
The engine overhaul was carried out 25,000 km ago.
The electrical installation is 24 Volt.
Major maintenance has recently been carried out by a specialist.
This Nekaf has a very nice canvas hood and side windows of USA quality.
There is extensive documentation with this Jeep (in Dutch).
This M38 is equipped with a board radio, brake booster and a heater.
This is a very nice Nekaf that we would like to sell to a true enthusiast.
---
Details
Price

€

24.500
Kilometers
n/a
Color
Green
Transmission
Manual
Body
Off-Road
Drive Type
Rear
Engine
4 cylinder in-line 2.2L
Specifications
| | |
| --- | --- |
| Year | 1958 |
| Make | Nekaf |
| Model | M38 A1 |
| Seats | 5 |
| Doors | 2 |
| Drive Type | Rear |
| Transmission Type | Manual |
| Fuel Type | Gasoline |
| Engine Displacement (cc) | 2199 |
| Engine Location | Front |
| Engine Type | in-line |
| Engine (l) | 2.2 |
| Engine Cylinders | 4 |
| Engine Max Power (HP) | 70 |
| Engine Max Power (PS) | 72 |
| Engine Max Torque (NM) | 68 |
| Engine Max Torque (Lb-Ft) | 50 |
| Engine Max Torque (kgf-m) | 7 |
| Country | Netherlands |
n/a
Manual
4 cylinder in-line 2.2L
Listing Location: Bonnetstraat 33, 6718 XN Ede, Netherlands
Contact Details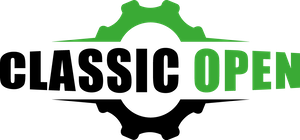 Bonnetstraat 33, 6718 XN Ede, Netherlands
https://en.classicopen.eu
+31 26 4429937